THANK YOU!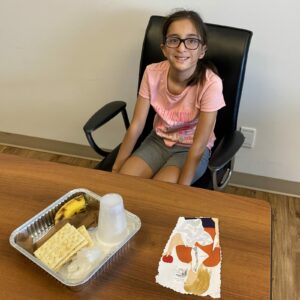 Every year during the holiday season, our generous community of supporters provides much needed contributions to help ensure the families and children we support continue to receive the best possible care. We genuinely thank you for your ongoing contributions of toys, household items, and monetary donations!
This year, please consider one of the following giving selections to best help support program delivery at Dufferin Child and Family Services and continue to ensure families that need assistance receive everything DCAFS has to offer. Your contributions, via our Dufferin Child and Family Foundation (DCAFF), will make a real difference in the lives of our community.
Thank you for your continued support and generosity.
---

$25 provides a student with needed school supplies in our School Readiness program
Help a child transition from playtime to school time. From Junior Kindergarten to Grade 8, our School Readiness options help ensure children develop essential school learning skills including navigating social interactions, classroom routines, and providing them with the educational tools needed for a successful academic experience. With our various, age-appropriate School Readiness options, families can rest assured that their child will be ready to take on the classroom with confidence! Help provide a child with a strong start in their academic journey and give the gift of school success!
---

$50 provides one hour of 1:1 Respite Care to a Child, Youth, or Adult at DCAFS
Give families a breather with our brand new 1:1 Respite program at Behaviour Solutions DCAFS! This program is all about giving families a much-needed break from the daily grind of caregiving. We know how tough it can be to juggle all the responsibilities that come with caring for a loved one, and that's why we've designed this program to be flexible and short-term. Our dedicated and trained 1:1 Respite Team is here to support every step of the way, so families can rest easy knowing their loved one is well cared for through your generosity. Help give a caregiver the gift of time, to recharge and come back refreshed and ready to take on the world!
---

$50-$85 provides children and youth with individual and group Music Therapy options
Music Therapy provides a unique and effective way to improve your child's overall well-being. This inspiring form of creative arts therapy combines both musical and verbal techniques to support children and youth in achieving their wellness goals. Whether struggling with social skills, turn taking, or just an alternative to traditional therapy methods, Music Therapy can help! For kids ages 4-12, we work with parents to establish group goals and offer sessions that are perfect for those with autism or other social skill challenges. Participants don't need any specific musical skills or experience to participate. Help participants explore the transformative power of music and unlock their full potential!
---

For $200 your business can sponsor and name our weekly Art Hives for Children
We believe in the power of art to bring people together and promote well-being. That's why we're excited about our ongoing Art Hives. Our artistic sessions are open to everyone and provide families with the perfect opportunity to connect with other families and discover the value of Art Therapy! Mark your calendars, because every Wednesday, from 3:00pm-6:30pm, we'll be setting up in the reception area at 655 Riddell Rd, Orangeville. We also run Tuesdays from 3:00pm-5:00pm at our 224 Centennial Road campus. As a sponsor, have your business or organization's name added to an Art Hive session and help provide children and families with a fun way to unwind and connect and share the joy of creating together!
---
We would like to thank you once again for considering these giving opportunities with DCAFS!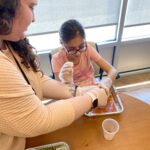 At Dufferin Child and Family Services, we believe that everyone deserves a safe and welcoming community that values their worth. With your generous donation, we can continue to provide essential services to the strong and resilient children, adults, families, and caregivers who rely on us every day!
This holiday season, we invite you to join us in giving the gift of compassion and support to those who need it most. Together, we can make a difference in the lives of those we serve.
Let's make this holiday season one of hope and joy for all!
To donate to DCAFS this holiday season, please click here…
This Holiday Season, in lieu of toy and item donations...
As the holiday season approaches, we at DCAFS understand that many of our supporters wish to give back and make a difference in the lives of those we support. However, due to physical storage capacity limitations, we kindly request that donors consider making gift card donations in lieu of physical items. This will allow individuals and families receiving services from DCAFS to have the flexibility to purchase the items that they truly need. We appreciate your understanding and generosity in this matter. Thank you for considering a gift card donation this holiday season!